A Personal Approach to Eyecare...
We are a friendly, professional and independent optometry Practice for all the family. At Brian D. Suttie | Chalfont we understand how important your vision is. All our staff are dedicated to looking after the health of your eyes.
Looking and feeling good in your spectacles is also a high priority, along with making sure you are comfortable with your contact lenses.
We offer the latest technology in retinal scanning with our 3D Swept-source ocular coherence tomography scan (OCT), giving an extremely detailed health check. This provides us with high-resolution images of the different layers of the retina, enabling detection of many eye conditions including age-related macular degeneration, glaucoma, diabetes, vitreous detachments and more.
We offer you a totally personal service with all the assistance and advice to help you see your world more clearly.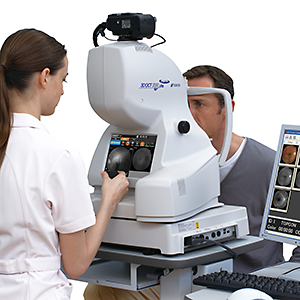 We are in Little Chalfont, our Practice is a five minute walk from the train station and there is a public car park opposite. Please click here for a map and further directions.
Opening Hours
Monday to Friday: 9.00am until 5.30pm
Saturday: 8.30am until 1.00pm