Our Services Include...
Eye examinations
At Brian D Suttie | Chalfont we aim to deliver the best quality care for your eyes. We provide comprehensive and thorough eye examinations with the help of state-of-the-art technology.
Retinal Imaging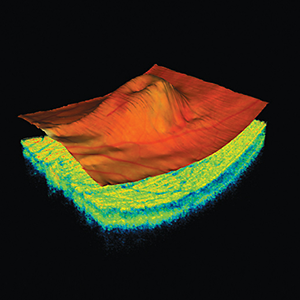 3D swept-source OCT
Swept Source Optical Coherence Tomography (OCT) provides a significant improvement over conventional OCT. There is better penetration of the deeper layers of the eye, providing us with unique clinical information. This enables us to screen more effectively for disease and monitor progression with subsequent repeat scans. It is particularly useful for macular conditions, glaucoma and diabetes.
Retinal photography
Retinal photography allows us to take a detailed picture of the back of your eye. It helps us to screen for various eye conditions and anomalies associated to diseases that affect the eye.
Contact Lens Care and Fitting
We provide a comprehensive contact lens service, offering all types of contact lenses to suit all prescriptions and lifestyles.
After your initial fitting, we advise regular aftercare appointments to ensure the continuing health of your eyes.
Additional Services
Dry Eye Management
Many of us suffer with dry, irritated eyes that can impact our daily lives. Dry eye can be an ongoing issue and needs careful, considered assessment and management. Dry eye can be managed effectively within our practice and we believe that offering such a service will benefit many of our patients.